Product Brand & 
Mobile App Design
This product is a device that attaches to a smartphone and with touchscreen technology will act as a digital caliper to measure body fat. The app functionality includes setting fitness goals, tracking progress and history comparison charts.
The logo design reflects the sleek curves and modern design of the caliper device. 
The product brand, UI design and marketing collateral depict a sense of high-tech sophistication and clean, contemporary ease-of-use.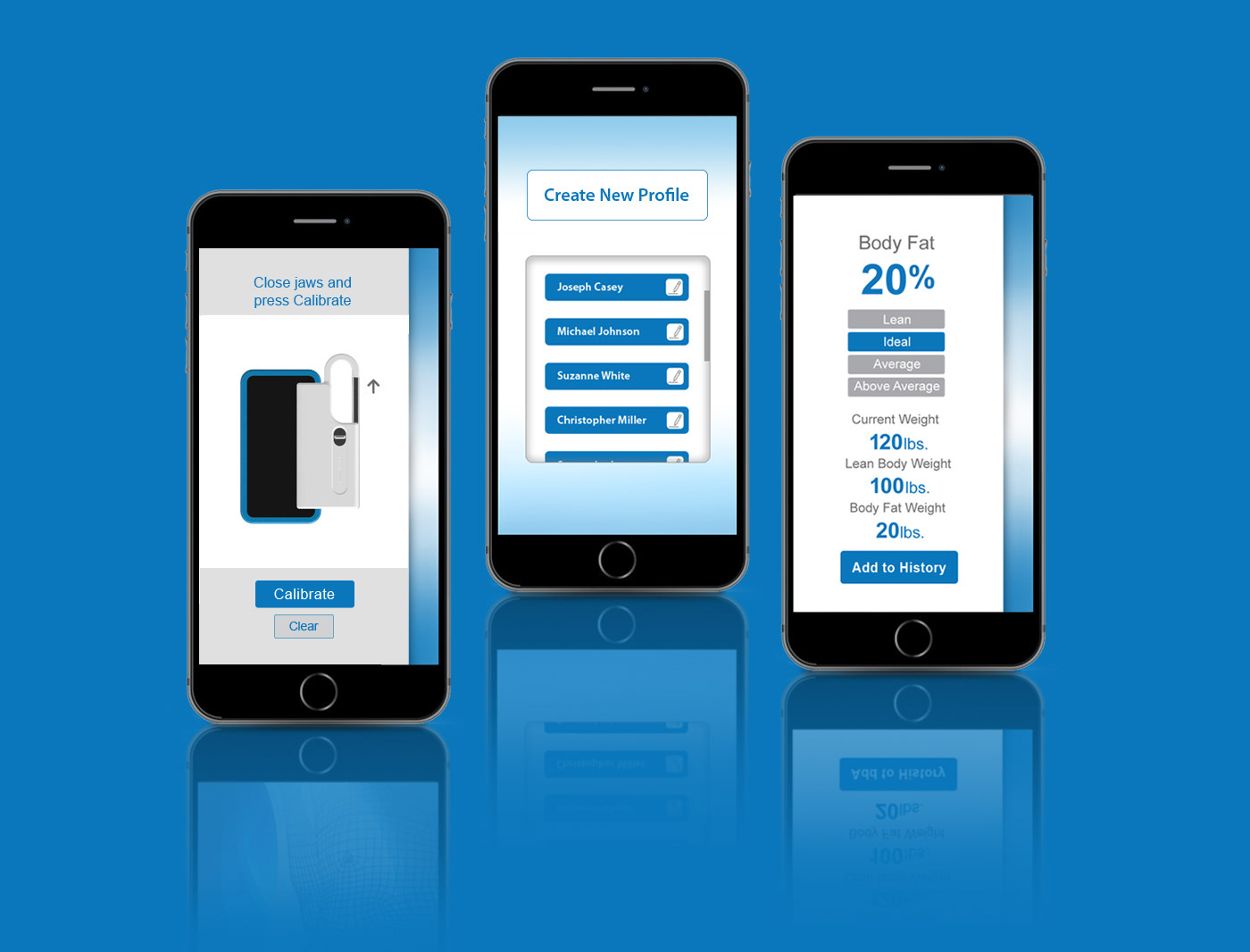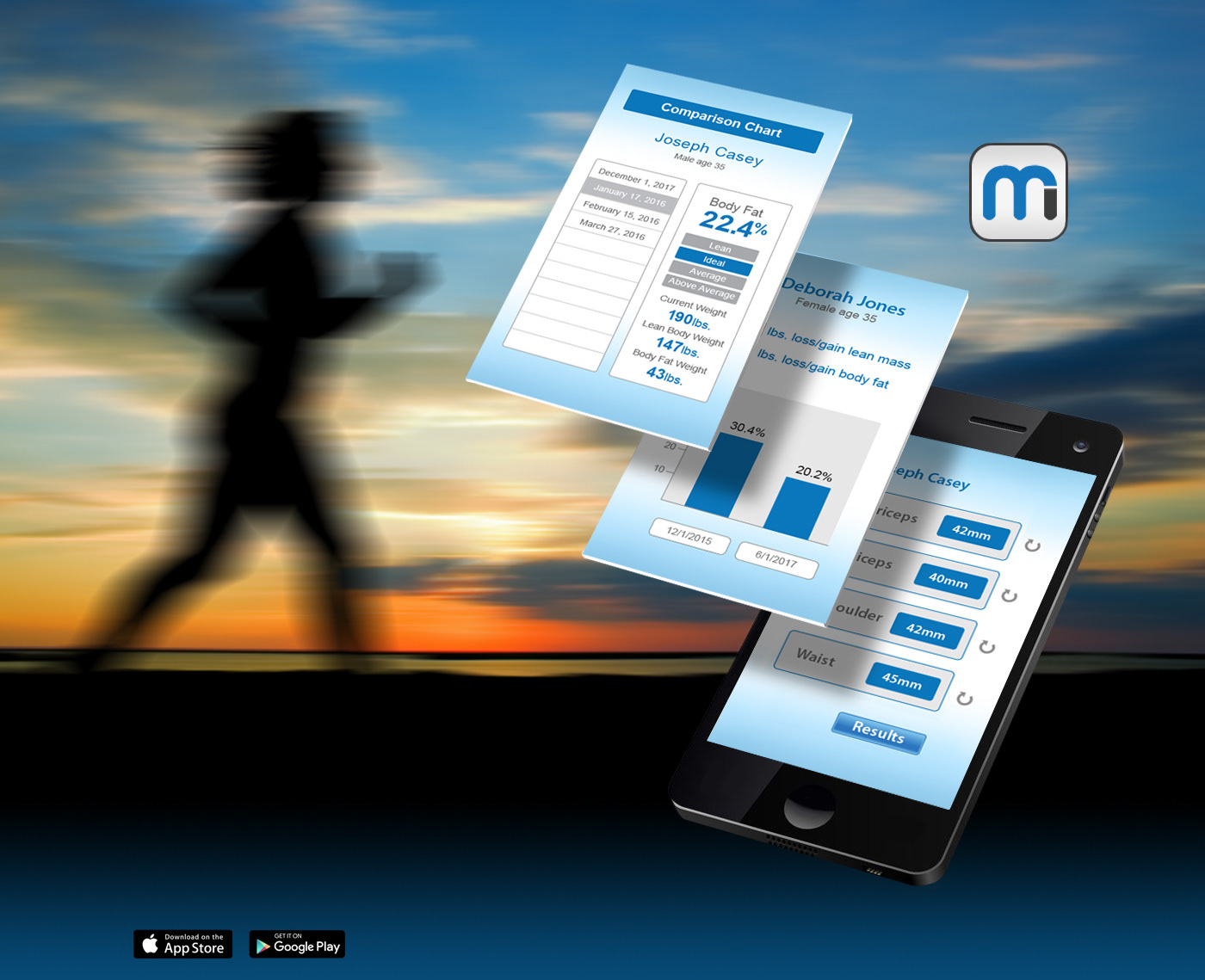 The MeasureIt technology is repurposed with several products. The FishScale application weighs a sport fisherman's saltwater and freshwater catch. The user is then able to identify their catch utilizing a database of hundreds of fish species.
The photo capture feature with automatic social media posting technology will enhance any fisherman's bragging rights! 
The TirePressure application measures the amount of air pressure in automobile tires. 
The user is able to look up all manufacturer makes and models to find the recommended tire pressure reading for their vehicle. Additional app features include user history and manufacturer recommendations on tires.